Ideas

So, I had an idea. I'll to explain it as best as I can, sorry if it's a bit confused. 
It would be awesome if on our profile page where we have the wall/profile text/ backstory/achievements etc. menu if had a new category called "personal book of knowledge" It would have a chapter for each class (charm, potions and so on) which would initially be empty. But every time we submit an assignment, we would get get a picture in the book in the adequate class category. Here's a concrete example: Let's say I write the assignment about the shrinking potion. Then, when I look in my book, I would get a picture of a shrinking potion.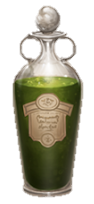 That way, we have kind of a summary of everything we've learned so far on a single page.