Bugs

I am not sure if I am the only one having this problem or this is happening with other users too. So, after the new update of gifts automatically getting transferred to the chest, my chest has become really messy. Not because of the fact that I have a lot of items now but because they are all scattered.
For example, I have about 10 X-Mas cards. But they are not accumulated as Merry X-Mas Cards - Amount : 10. Instead, there are 10 cards each with Amount : 1. Same with Candy Canes.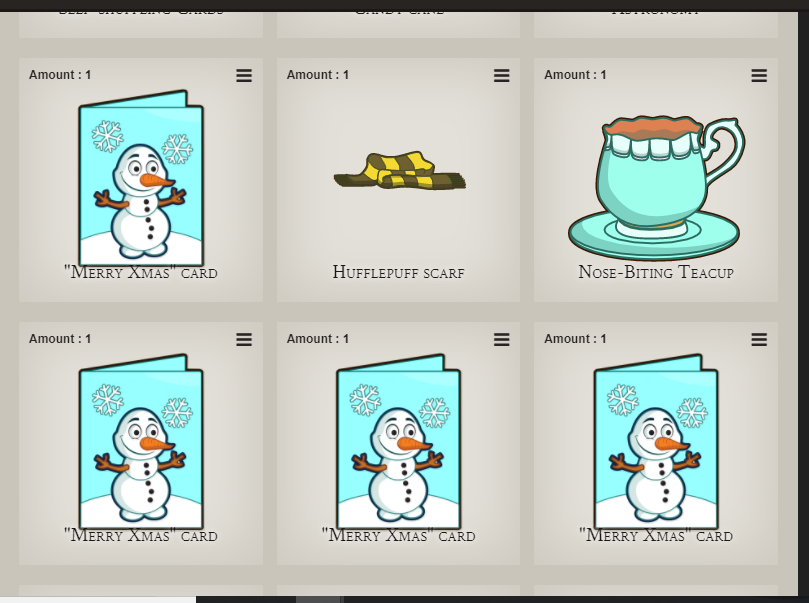 All the Christmas Cards in different places. (Also, don't ask why I have a Hufflepuff Scarf xD)

The problems because of that:
It's taking too much space in my chest
They aren't even beside each other and are scattered all over the place.
I am not VIP so I can't arrange it the way I want.
I can't find what I am looking for.
All I want is to accumulate all the same items in 1 spot rather than a single one in different spots. Thanks.