Ideas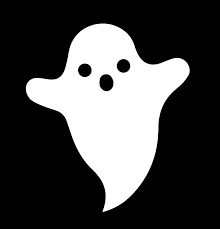 House Ghost : It's Dead Fun!
Boo! What's this idea? I hope you continue to read, because I think it's possibly great!
House Ghost would be a job like an event team master. We already have leaders of Cheer Teams, Quidditch and Homework corners- but what about an overall planner for the house? The House Ghost would be the head of creating events like parties in the house chats or making competitions which are specific to the common room! They would also work closely with the HoH to figure out gifts for user participation. Their job is to make sure that the mood is good in the different house.

Table of House Ghost information:
| | | |
| --- | --- | --- |
| Info/Role | Description | Quitting? |
| The House Ghost is a deceased role, and their backstory must work accordingly. They can be of any chosen age. | Adds to the realism of the role which the House Ghost is playing- they will also topic this way. | The house ghost is reset to alive and backstory must change appropriately |
| The House Ghost takes the job colour of Grey and can be found in the job list. | This works well with the "Ghost" theme and makes it easy to find them. | The House Ghosts colour is lost. |
| The House Ghost is not around to enforce the rules, but should try and keep a good mood in their own house chat. | Adds the the role- they are there to make everyone enjoy their time on WoP! | |
| The House Ghost is in charge of organising Parties. | Remember Nearly Headless Nick's party?? Just like that- just with more alive people! | The House Ghost passes on all title to the next house ghost. |
| The House Ghost is just awesome. | That is all | |